Spice Jars Bottles – 14 Square Glass Containers (4 oz) with 40 Chalkboard Labels, Chalk Marker, Stainless Steel Lid, Shaker Insert Tops and Wide Funnel – Complete Organizer Set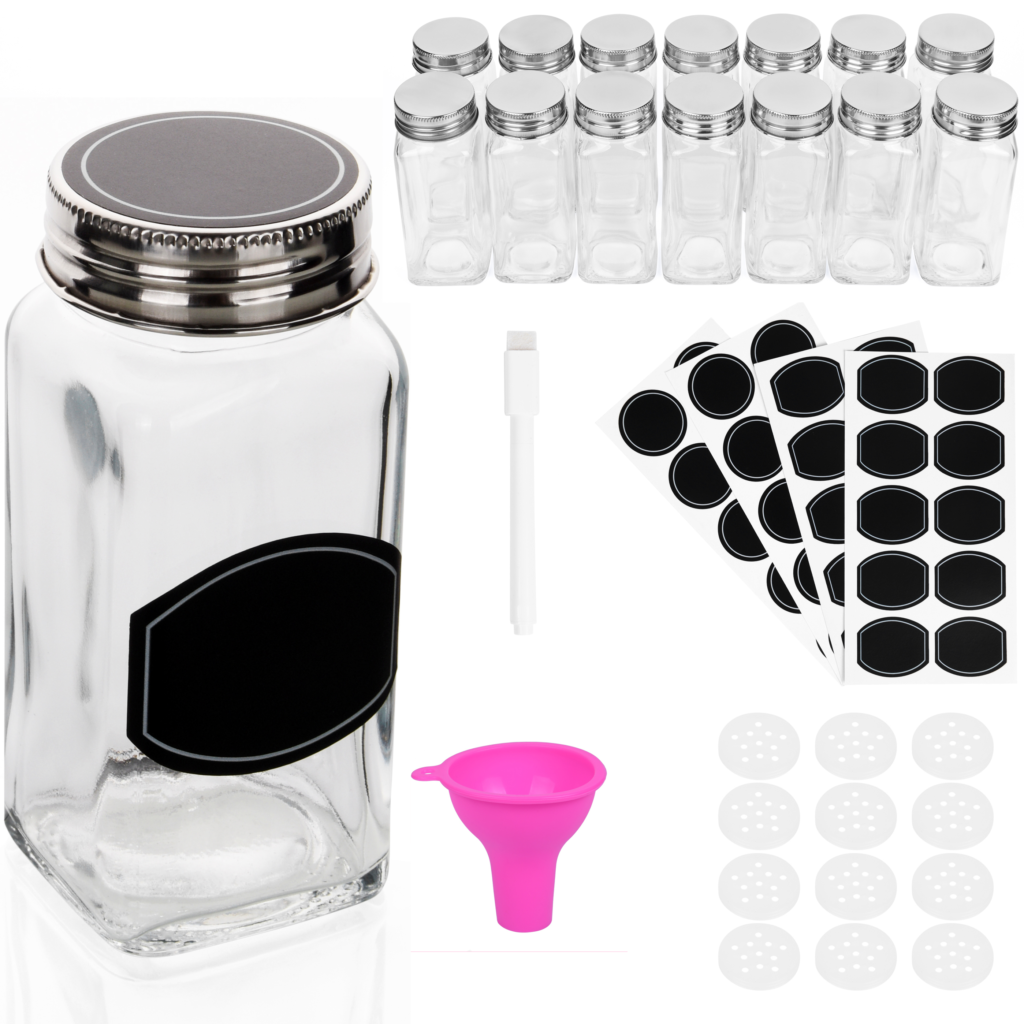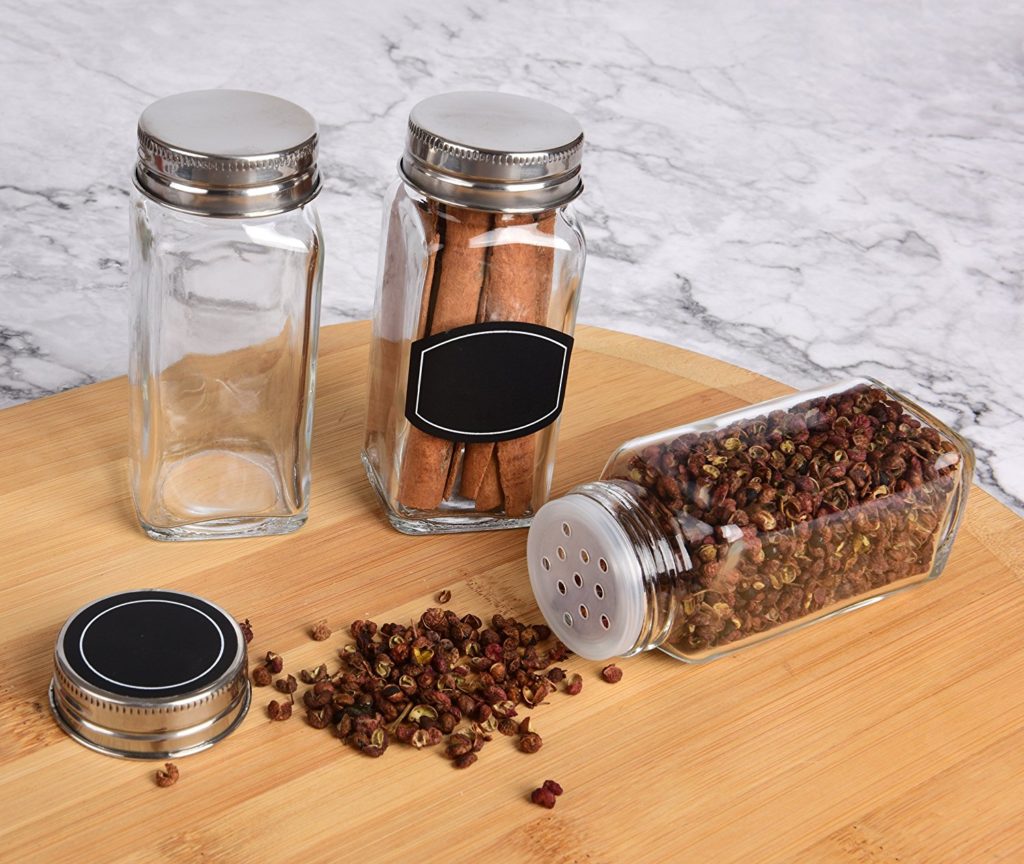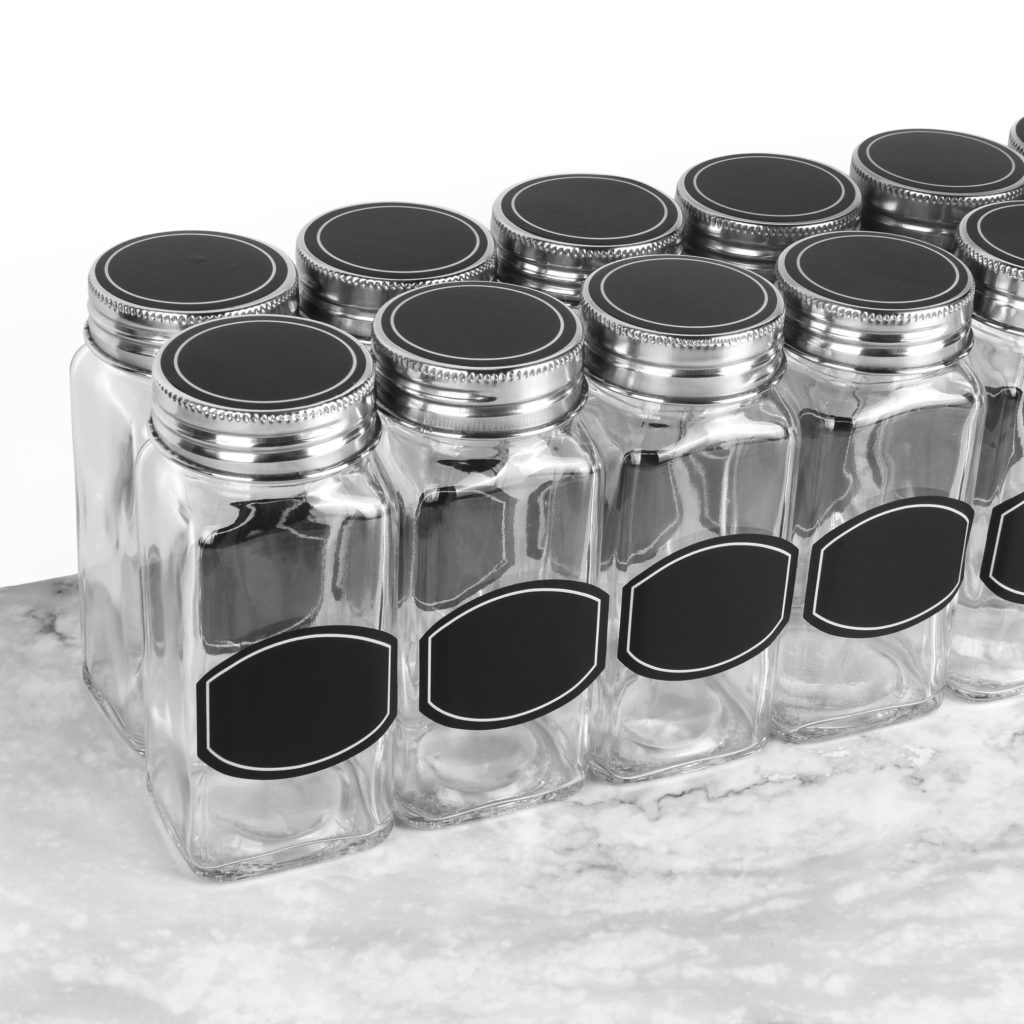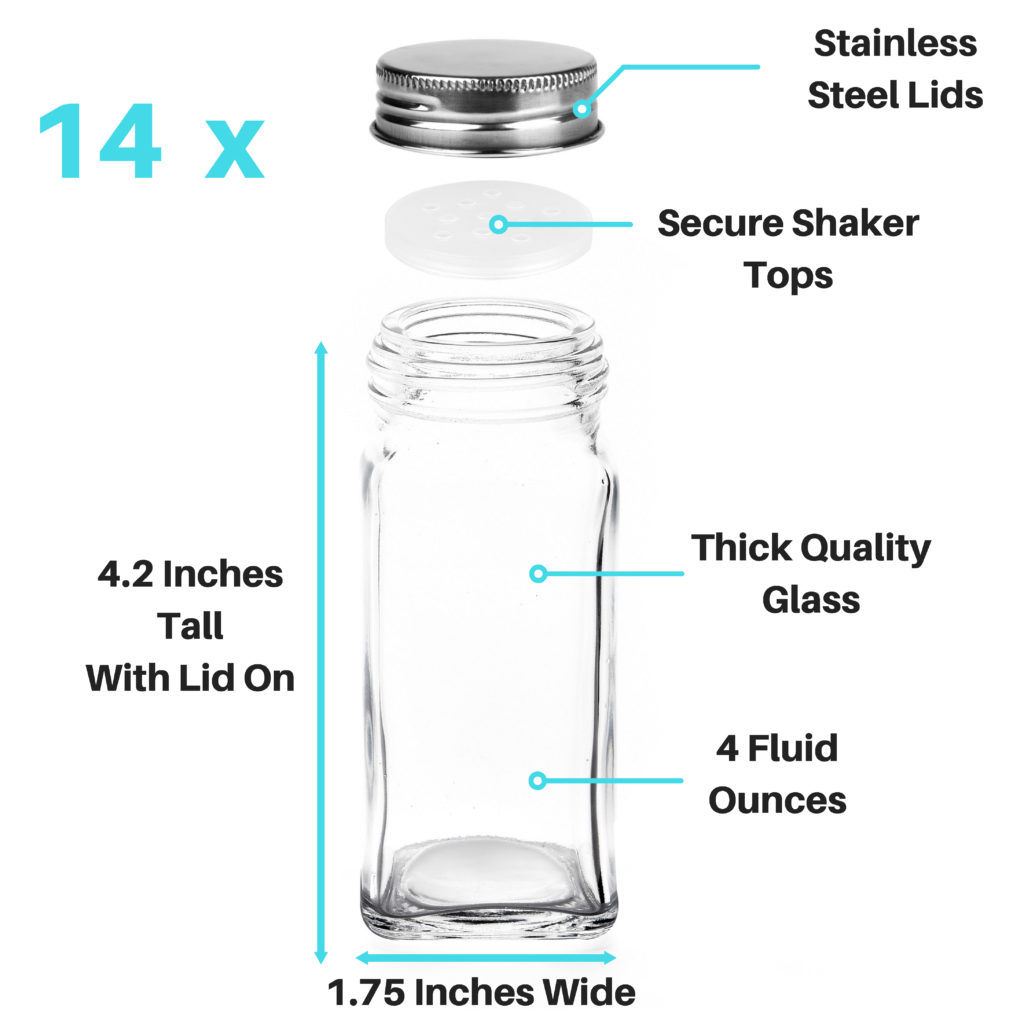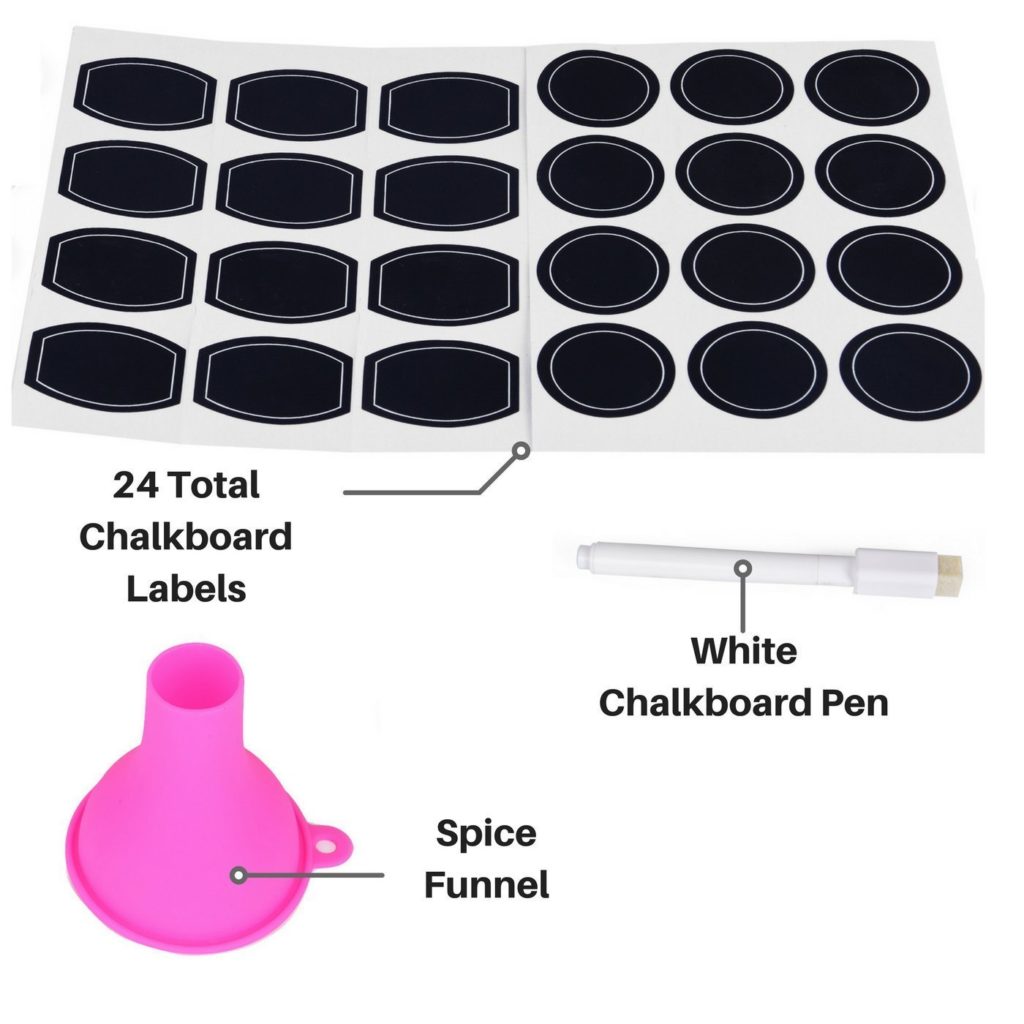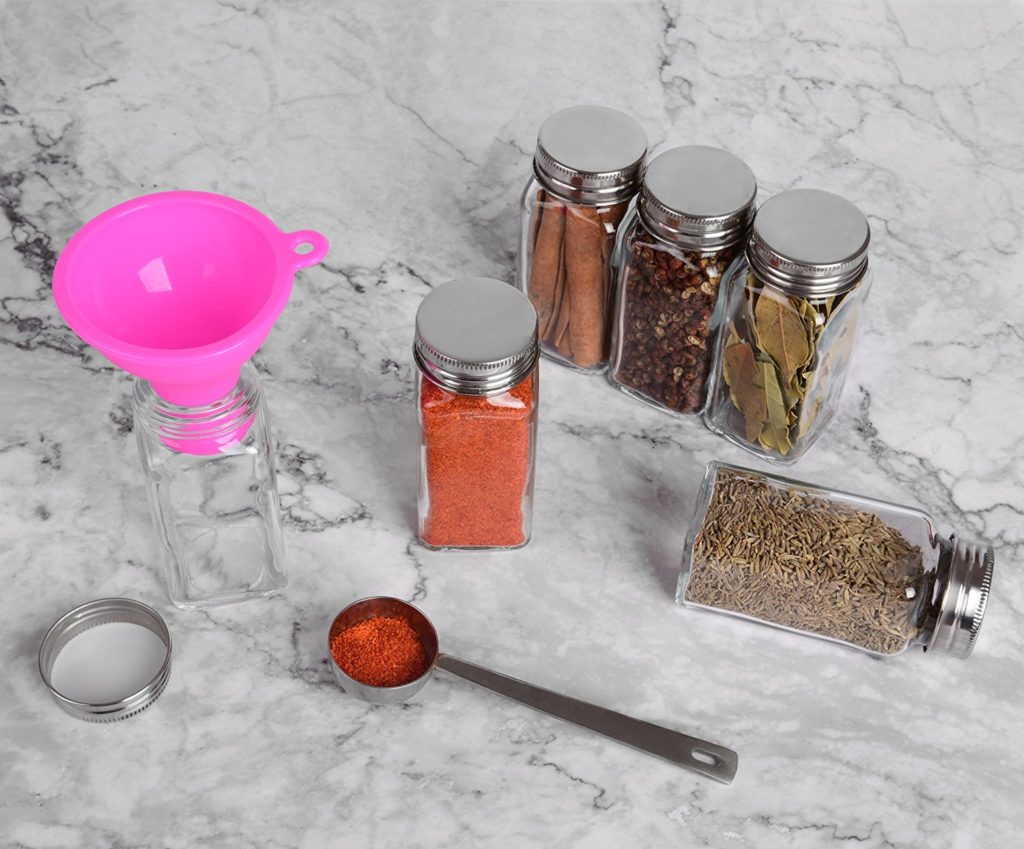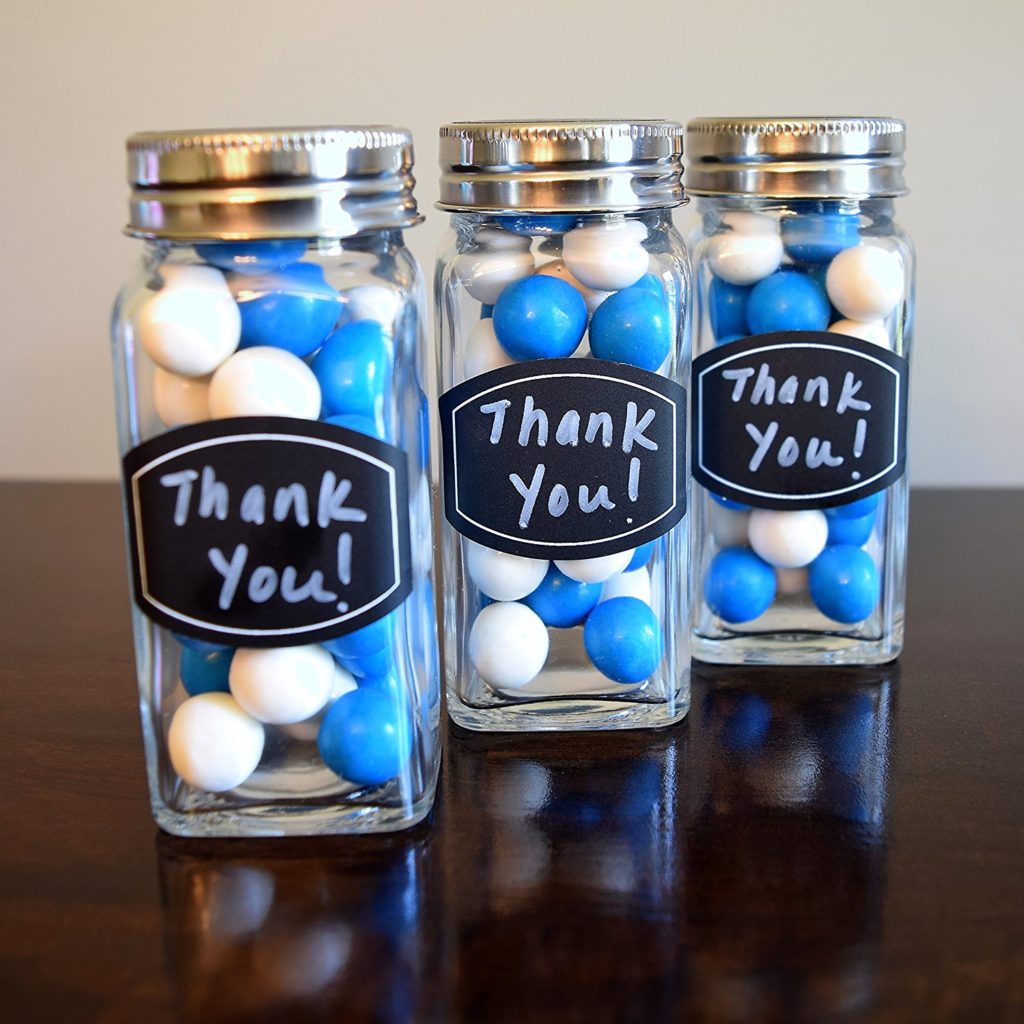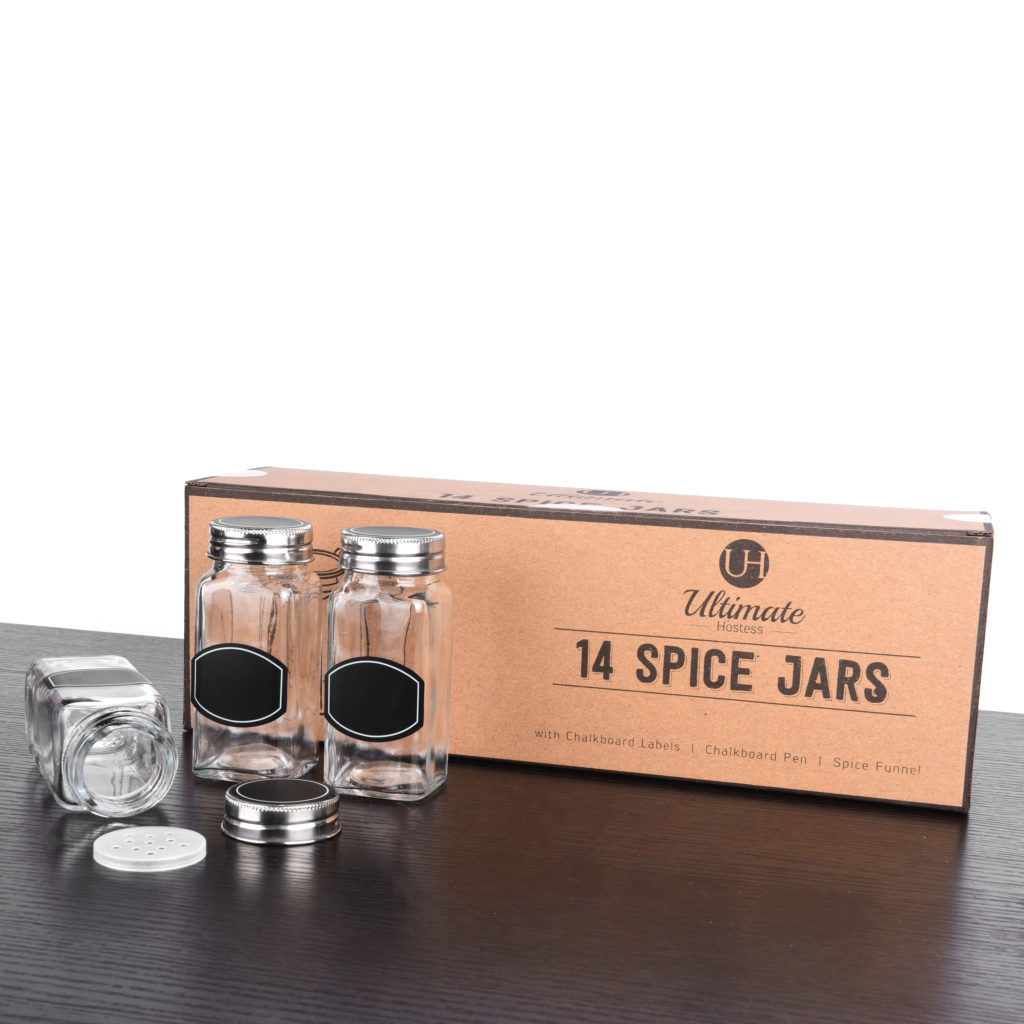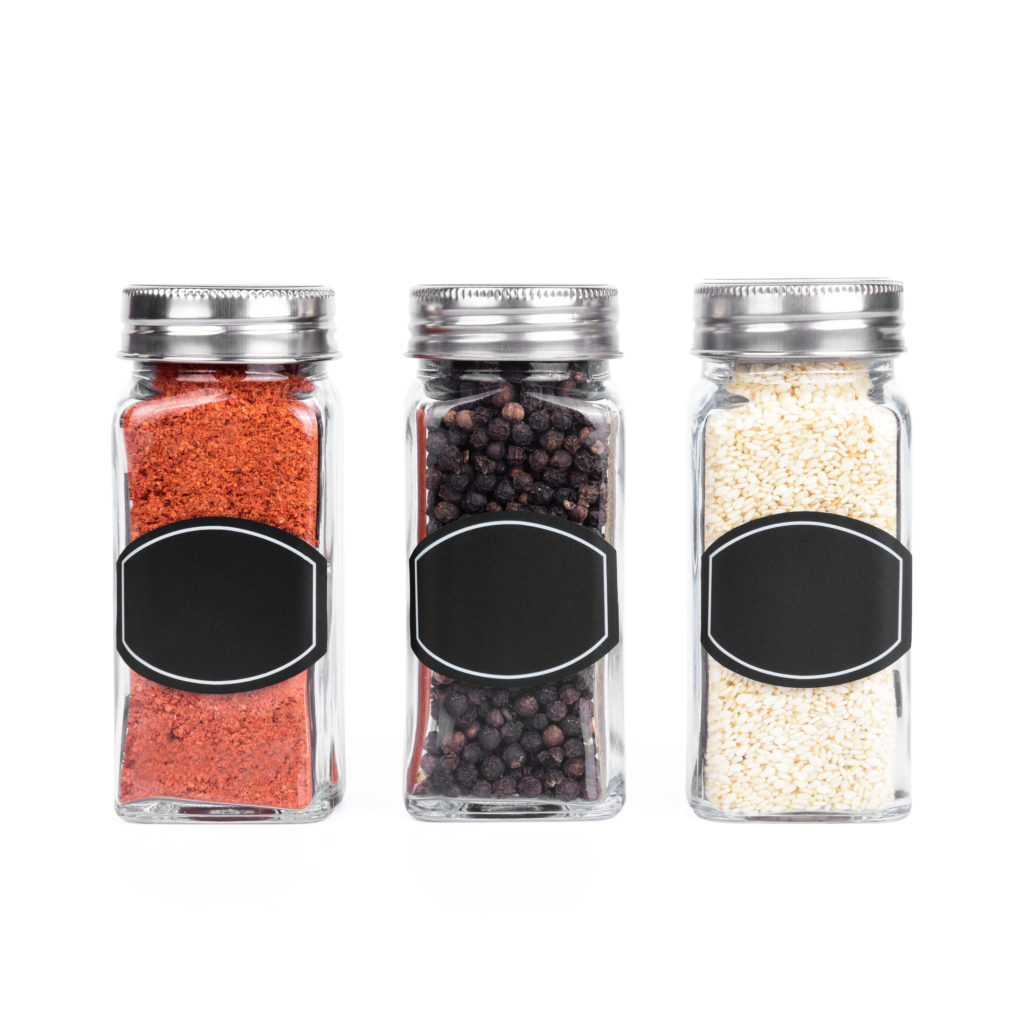 GET NEATLY AND COMPLETELY ORGANIZED – This complete jars set gives you everything you need to get all your spices and herbs neatly and efficiently organized in your spice racks, cabinets and drawers. [ SET INCLUDES: – 14 Storage Jars with Tight Shaker Caps and Silver Lids – Wide Funnel – 20 Round And 20 Oval Labels – Chalk Marker ]

STAINLESS STEEL LIDS MATTERS – Rust Free and Easy to Clean. Keep your contents fresh with these strong airtight lids. Unlike aluminum, iron or tin, ours is made of stainless steel. No need to worry about dents or dings – the stainless steel top will easily wipe clean and withstand every day wear and tear.

STYLE FOR YOUR KITCHEN – Don't waste your time using dreary, dull plastic to house your spices. This set of 14 sleek, stylish stackable square glass containers will quickly upgrade the look and feel of your kitchen.

VERSATILE AND MULTI PURPOSE – There is no limit to the variety of uses for these jars. They easily can become awesome party favors, decorative projects, or house craft, office supplies, or homemade goodies. If you're searching for a fun, thoughtful gift look no further. Each set is well packaged in an attractive box perfect for gift giving.

REUSABLE LABELS – Want to use the bottles for something else? No problem, just apply a small amount of water while gently rubbing the PVC label and you have clean slate to write on. Each complete set includes both round and rectangular erasable labels so you can label the caps, glass or both! Use the enclosed chalkboard marker to easily identify each jar's contents.
Let Ultimate Hostess help you organize your spices with this complete set of 14 square glass jars! 
No need to guess the contents of each jar – handy chalkboard labels will easily allow you to label each jar.
Simply peel and stick them to each jar, then use the included chalk marker to label it.
Then neatly stack them side by side to optimize space and efficiency.